A short report for all who unfortunately could not be there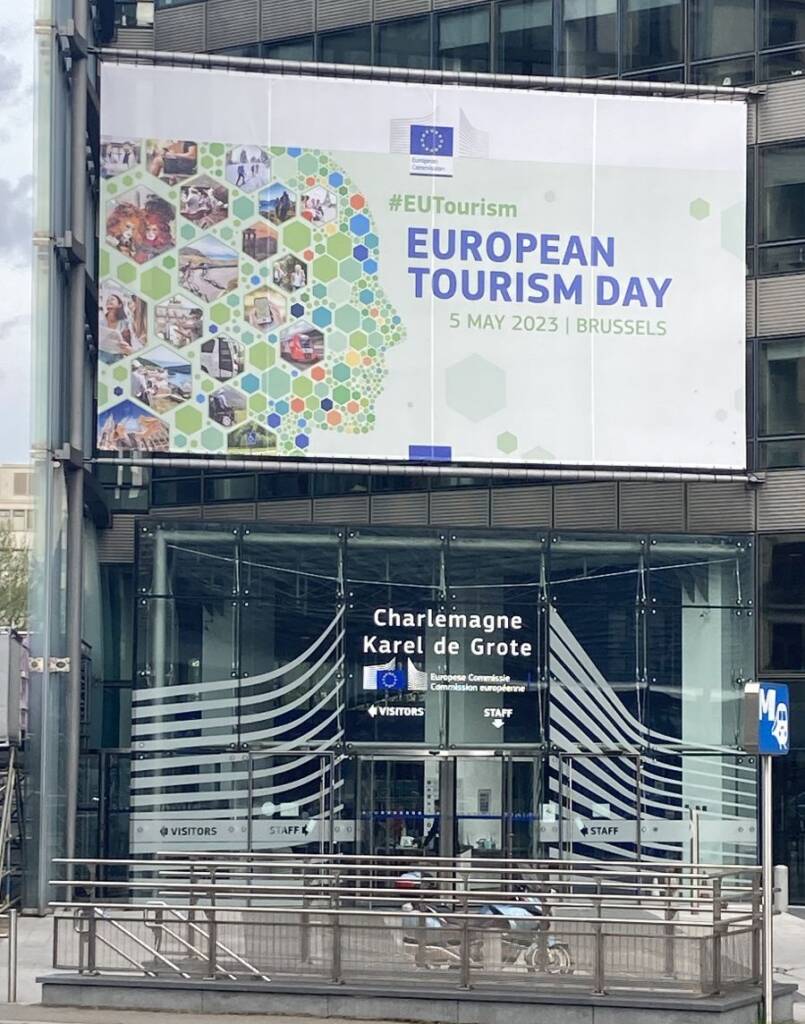 On 05.05.2023, after an interruption of 5 years due to the Covid epidemic, a European Tourism Day took place again in Brussels.
More than 300 participants met in the conference centre of the Charlemagne building, to exchange strategies for the development of European tourism, to discuss interesting practical examples and to visit the presentation of different projects.
Antonio Genarelli (Project Manager of EVBB) and Roger Heinzel [TourX-Project Coordinator of DEHOGA Brandenburg) had the opportunity to inform themselves on-site as "TourX Scouts" on this conference day.
For the TourX project, there were many connecting points for further project work.
The conference started with an orientation debate, how to create a resilient, world-leading tourism ecosystem with innovative SMEs and thriving communities.
The morning session focused on:
the actually needed steps of the European transition pathways, especially for tourism
the green transition and the need for sustainable tourism services
Success factor skilling and upskilling of tourism actors
the data space for EU tourism as an element and challenge for further digitisation
All these main themes of the European Tourism Day reflects also our different TourX project targets and they are relevant for the further progress of our project. We should use this conference input for the profiling of our focussed results.

The focus of the After Lunch Session was presented also as the "Pact for Skills" – Initiative, in which some Tourx-Partners are already actively working. Our project addresses many important objectives for the further development of the Tourism Strategy 2030 of the European Union.

After the first 10 months of joint work in the TourX Project, we can say – We are on the right track!

The final recommendation: When in two years the next European Tourism Day will be held, then we should participate in the exhibition with the TourX Project!