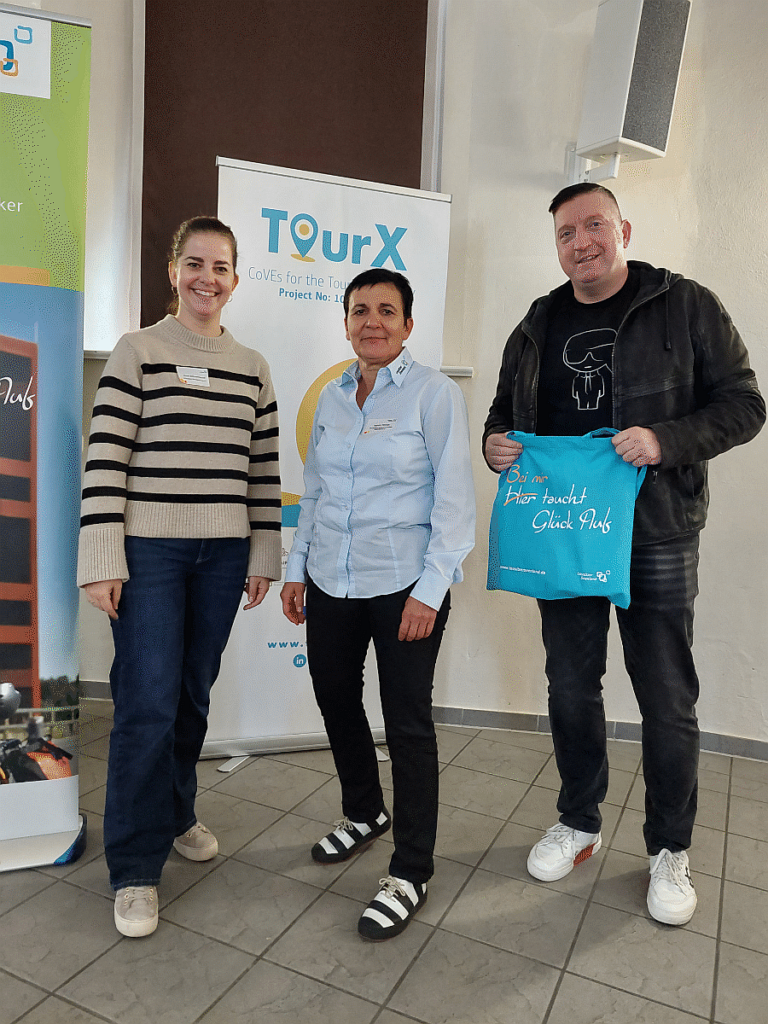 TourX accompanies important topic "Recruiting and retain employees".
The shortage of skilled workers poses growing challenges for the tourism industry in the Lusatian Lakeland as well. The need for good personnel is high. Therefore the the topic "Attracting and retaining skilled workers" was the focus of this year's this year's tourism day in the Lusatian Lakeland.
Strategies and recommendations for action were presented with which tourism businesses can attract and retain qualified employees in the future.
The industry meeting on October 17, 2023 for tourism stakeholders in the Lusatian Lakeland offered interesting presentations by experts, opportunities to exchange opinions and the TourX team of DEHOGA Brandenburg actively supported the Lusatian Lakeland Tourism Association actively in the preparation of its event.
"How do I integrate international professionals and how can I organize the integration in the company?
What do I need to know as an employer, what is the best way to proceed and what support options are there for the search?"
The guests of the Tourism Day discussed these questions with the Spreewald hotelier and restaurateur and DEHOGA member Marco Schelletter. He trains Ukrainian and Georgian specialists in his businesses and reported on the integration of new employees and his cooperation with a recruitment agency.
The Tourism Day in the Lusatia region showed: Cooperation needs knowledge and active cooperation promotes solutions.