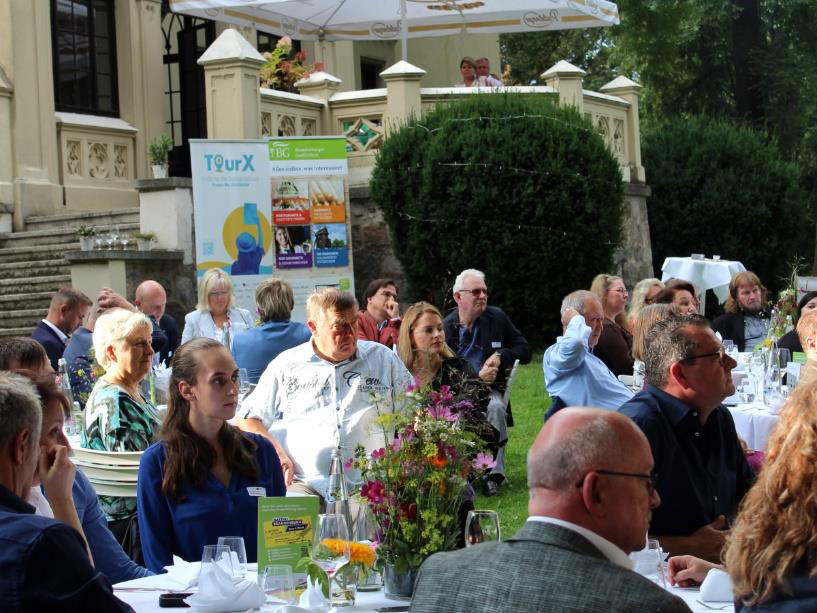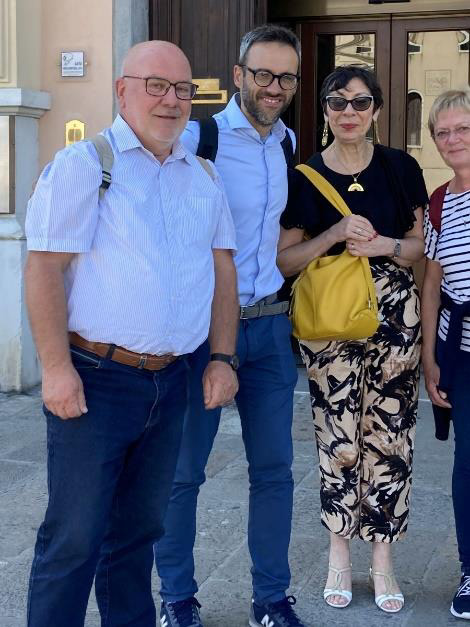 Time to prepare for the 2nd TourX project year.
Success must be organized. This is also the credo of the TourX team of DEHOGA Brandenburg at the start of the 2nd project year. Therefore, the summer was used to refuel new strength for the further project work in the well-deserved vacations and to already develop new ideas for the further work in the TourX project.
In order to intensify the work in the german TourX knowledge triangle, DEHOGA and BK Consult agreed in July with a MoU to deepen their cooperation.
In the discussions with Bernd Kruzcek and Kostis Giannidis it quickly became clear: The current "Year for Skills" offers a variety of opportunities to also further develop one's own competencies.
The focus will be on the knowledge transfer from projects in which BK Consult is actively involved as a project partner and whose results are to be made usable for the online learning platform HOGA like.
The DEHOGA team will test the usability of available digital courses for the Brandenburg hospitality industry and make the experiences gained available to BK Consult for further evaluation and development of the courseware.
Summertime is always the time for summer parties. The DEHOGA Brandenburg used its summer party in August to also promote the TourX project. Many stakeholders who accompany the education and training initiatives of the DEHOGA association were guests.
So what could be more obvious than to come to an agreement with the presidium of DEHOGA Brandenburg and the DEHOGA-Focus Group about the chances of further internationalization of continuing education.
The results of the first TourX year made our partners curious to actively support the DEHOGA team in the coming project year. The summer party thus became the first informal meeting of future TourX ambassadors of DEHOGA Brandenburg.
TourX did not let us go even during the summer vacation. Just arrived at his vacation destination Roger met the colleagues from ENAIP, Barbara and Saveiro, who came from a TourX project meeting with the regional administration of the Veneto Region.
The spontaneous standup meeting was used to discuss the next dates for the organization of the planned study visit of further education professionals of the Brandenburg tourism industry to the Veneto region in the coming project year.
The planned study trips in the course of this second project year will become an attractive Brandenburg practical component for the TourX Internationalization Box.
So a lot has been "pushed" in common of the TourX partners during the summer months, which is a good foundation for the further successful implementation of TourX in the 2nd year of our project.
Relaxing during the vacations and thinking with an open mind about TourX was a creative New4Work combination!