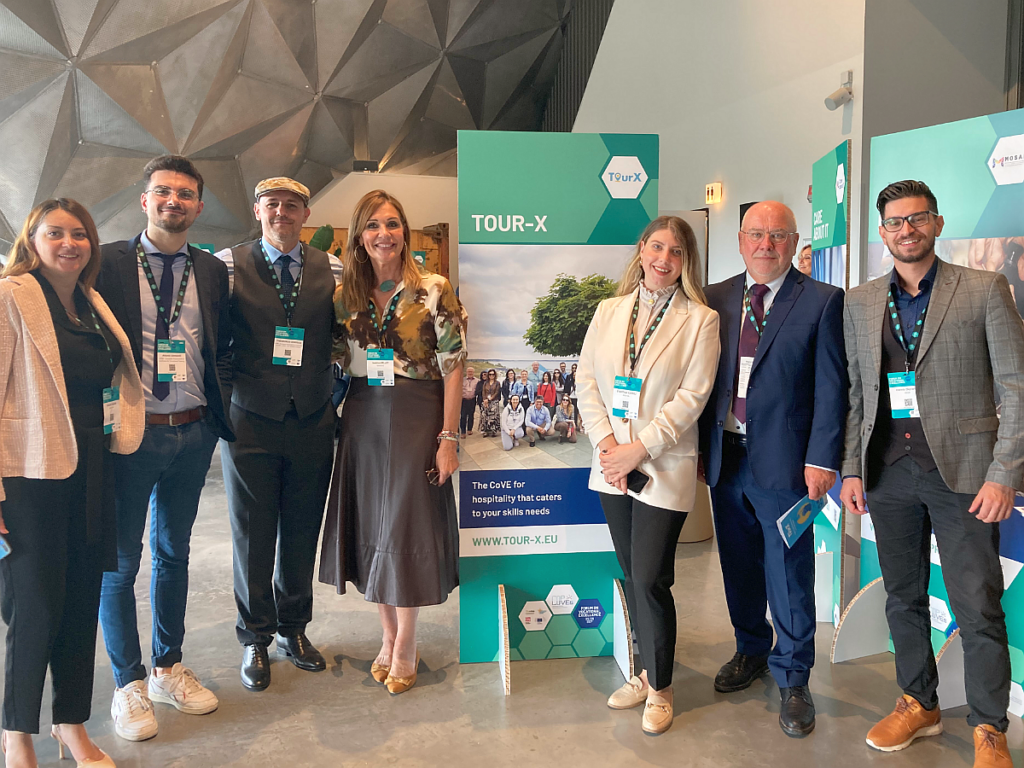 A place to determine the location of one's own CoVE and a place to get to know something new
From September 26-27, 2023, the second Forum of Vocational Excellence took place in Amsterdam and the expectations were high.
What would the announced program present in detail in terms of interesting and worth knowing?
Would it be just only a marketing event of the Commission and the European CoVEs?
Would the forum enable a real exchange between the individual actors?
The conclusion is: it was worth being there!
The first day of the forum was the host day. KATAPULT, the Dutch VET network with more than 450 stakeholders, invited to different excursions to different training institutions of the network. 7 different institutions presented their training facilities to the Vocational Forum, from craft instrument making to the Innovation Dock in the Port of Rotterdam. Particularly noteworthy was the concept of Public Private Partnerships (PPP) between the vocational schools and the companies that send their trainees to the respective institutions. It was reminiscent of the dual system in Germany, but seems much more flexible in its design.
The work of VET schools and higher education colleges "under one roof" also promotes, above all, the teaching of social and transversal competencies of trainees and students, promotes the exchange between theoretical science and practical application.
The second day was started in the morning plenary session by a round of talks with the EU Commission, the hosts and various experts in the field of Vocational Education and Training. For the TourX project, the different workshops were of course interesting. Questions of the organization of the project success through a clearly structured and focused project management were discussed, as well as interesting concepts of the underpinning of European CoVE strategies for the daily work of local actors were presented.
But what does Excellence in Vocational Education and Training mean for TourX? The European Training Foundation presented their, sometimes nevertheless very theoretically oriented project for the development of quality standards and the self-assessment of CoVES. But it was possible to show how we can use this for the self-assessment tool for TourX by presenting further adaptations derived from these general criteria and indicators in other projects.
The coming months must now show whether the Forum of Vocational Excellence was just "a delightful event" or inspiration for further detailed work in the project. In the second year of TourX we should above all work on presentable results and not only create guidelines, templates and listings. TourX has to get a distinctive face in the diversity of European CoVES, there is no other CoVE with the focus on tourism, but there are many who look closely at what results we have to show. The next European Tourism Day and the Forum of Vocational Excellence should be the targets for us in 2024 to present TourX as a living project with practical results.